About Us
The storefront of Thoren Optical & Safety Products at 33 Grove St. in Chicopee, MA has been an optical shop since the 1950's. There have been several owners over the years, most recently specializing in prescription safety eyewear. We now sell fashion, sport, and safety eyewear for the entire family. Currently, Thoren Optical & Safety Products is a member of the Chicopee Chamber of Commerce and are committed to giving back to the community in various ways.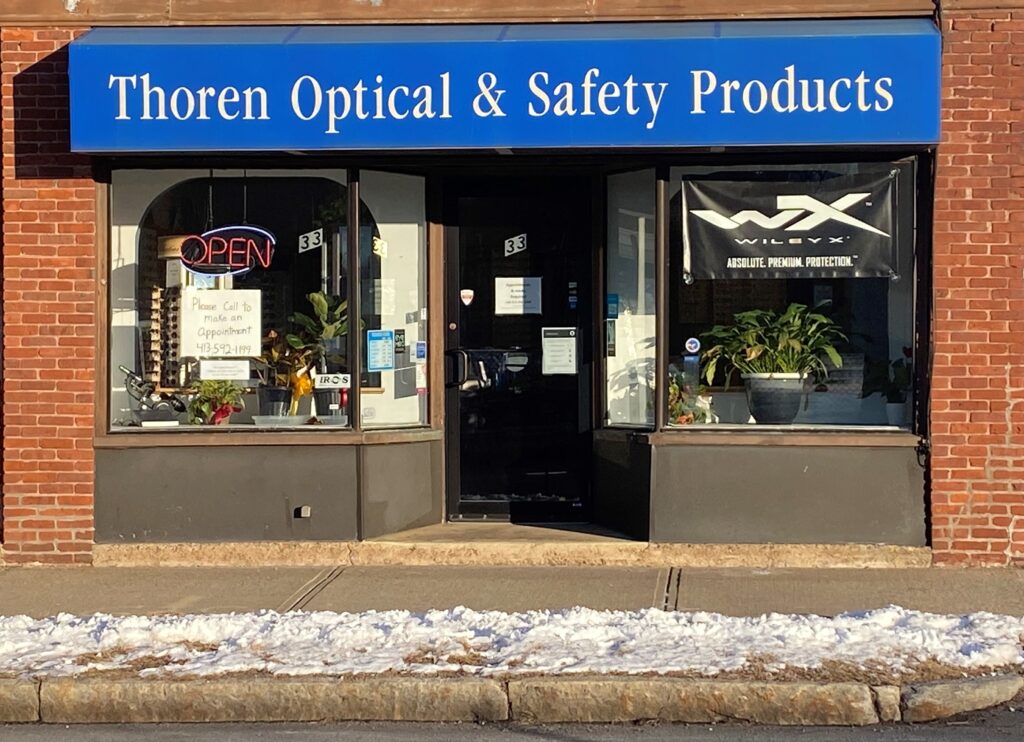 Larry Pion & Kerry Bilski have served the Pioneer Valley collectively for over 60 years and are both MA licensed opticians. They are your independent optical experts, focusing on your vision, comfort, and appearance. For those who have a current, unexpired eyeglass or contact lens prescription from your trusted eye doctor, we'll provide you with the best in sport, fashion, and safety eyewear, no matter how simple or complex your correction. You are in good hands at Thoren Optical & Safety Products.
We'd love for you to stop in and check out our showroom. We have frame styles and customizable lens options for everyone!